About us
Self-adhesive labels
We are a Polish printing house of self-adhesive labels on the rolls with 30 years experience. We provide a full service: from project preparation and technology selection, up to press and delivery of labels. We print multicolored and unicolored labels as well as without imprint. We specialize in labels production requiring advanced technical solutions. Depending on the package type and product use, we select self-adhesive raw materials, adhesive, printing techniques, shape and size of labels. Our graphical studio adapts projects to the press and carries out necessary changes at the Customer request.
For many years we cooperate with companies from the cosmetic, pharmaceutical, chemical and food industry. Technological department cares about offer improvement, responding to the latest market needs. We provide specialist knowledge and advice in a production process. Relations which we contain with contracting parties have generally a long-term character. Our customers appreciate the Unicum Labels for perfect labels implementation, short completion dates and professional service.
We invite for cooperation with a solid, professional printing house of the self-adhesive labels.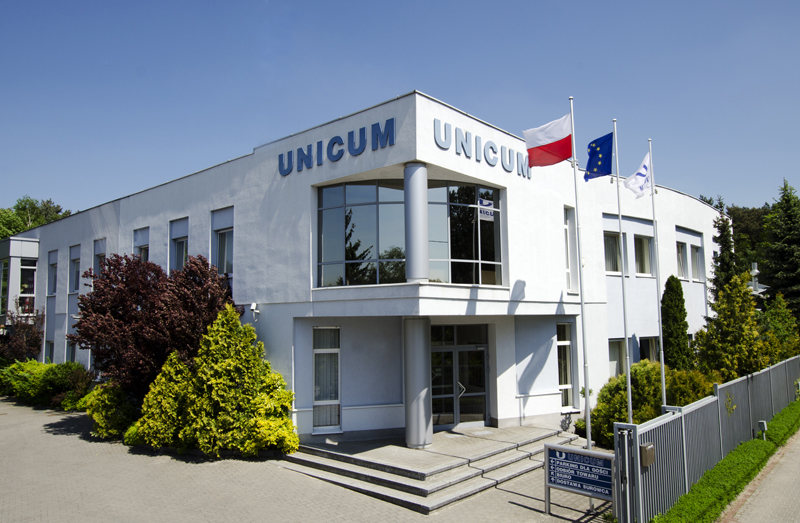 We print:
labels provided in rolls for manual and machine-bonding
up to 8 colors
combining printing technique: flexography/typography and screen printing
on papers as well as white, transparent and metallized foils
on thermal printer papers and thermal transfers
on multilayered laminates (clutch bags)
We inward processing:
Cold Stamping or Hot Stamping (colorful, metallic, matte foils and holograms)
glossy and matte varnishes or their combination
embossing of paper and plastic labels (embossing)
press on adhesive and undercoat
sub-press effect on transparent foils
letterpress (e.g. Braille letter, warning triangles)
We carry out:
perforation of labels and undercoat
double layer labels (sandwich)
protecting labels (seals)
heat shrinkable sleeves (PVC foils, PET)
numbering paper and plastic labels on undercoat and labels
press and verification of bar codes and codes 2D